Local Artwork
Local artwork showcases some of the talents of a myriad of artisans so plentiful in our region.
I really looked forward to indulging my artistic side when we moved here, and having the time to create to my heart's content.
Something in the sun, surf, sand + swaying palm trees inspires beautiful creativity.
Here are some intriguing samples........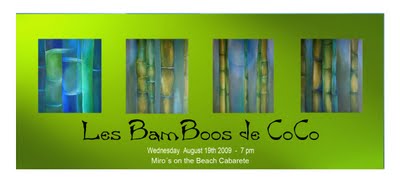 Clearly, this Cabarete artist's mastery of light is seen in her artwork here......... CoCo Angel!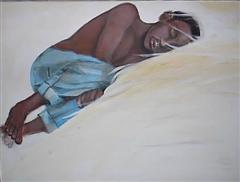 Inspired by the local scenery and people around her, Isabelle Bonvin captures the feeling of the Dominican Republic and translates her passion to canvas .... Artist Isabelle Bonvin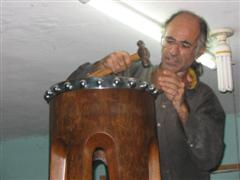 A perfectionist who combines his multi-faceted skills, this Cabarete sculptor joins wood, metal and stone in perfect harmony. It's clear to see he follows his bliss... Sculptor Richard Chauveur



Haitian born Lyonel Jean, has a unique style which has been admired all the way from his first hometown shows at Gallery of Nader in Haiti, to prestigious New York's Caesar Gallery.
His work has been showcased in Colombia, Venezuela, Santo Domingo, DR all the way to our local venues here.
Enjoy his creations on his website here.... Lyonel Jean's website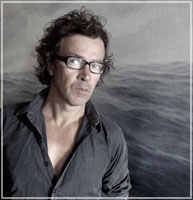 Parisian Jerome Glomaud has studied with French master, Marc Gardereau until he moved to New York in the 1980s.
In the late 1990s Glomaud spent a year collaborating at the Art and Design School Altos De Chavon in La Romana, Dominican Republic.
His work has been shown in New York at Pierogi Gallery, Holland Tunnel Gallery, Merz Gallery, Hampton Road Gallery, Lisa Kirkman Gallery, among others. Check out his incredible water paintings on his website here........ Jerome Glomaud website



---
To find other Caribbean artwork........

Artist Jan White
creates contemporary paintings,sculpture & sculptural water features for both domestic and corporate architectural settings. Her work divides into two related streams: simple sculptural organic forms & secondly thought provoking compositions painted in oils.
---
Return from:
Local Artwork to Our Dominican Republic homepage