Artist Isabelle Bonvin
Artist Isabelle Bonvin arrived in the DR 16 years ago and fell in love with the people and their island culture. Her remarkable talent captures their essence which she so richly portrays on canvas.
Recently she painted a whimsical kid's table which she brought to our Saturday Market for sale which was a bit hit!
You can order these popular hand-painted pieces - custom made to your specifications......see order form below.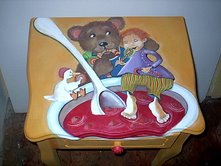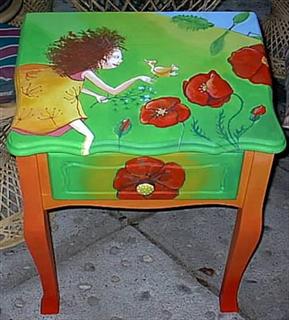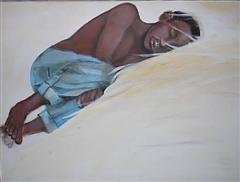 Consummate cat lover, she told me about waking up one morning nose-to-nose with her cat's "present" - a mouse brought right next to her face for a morning greeting !prrr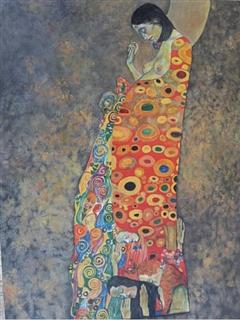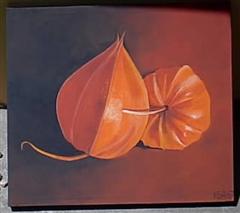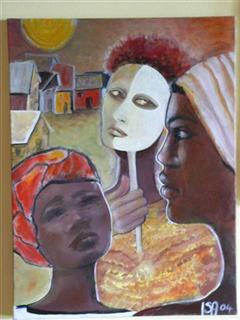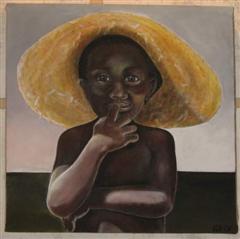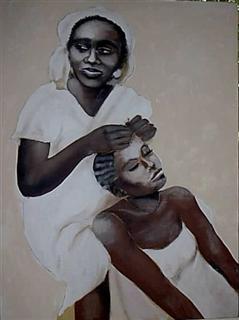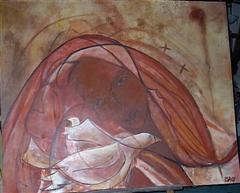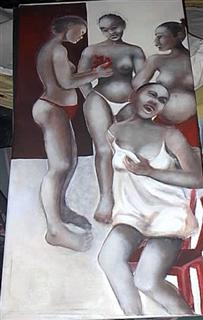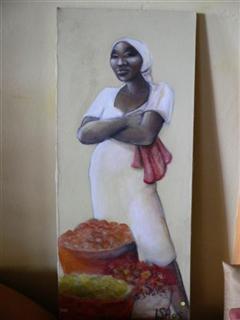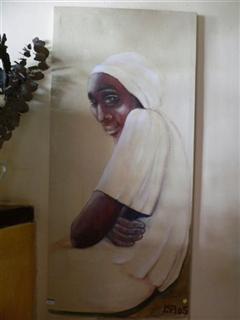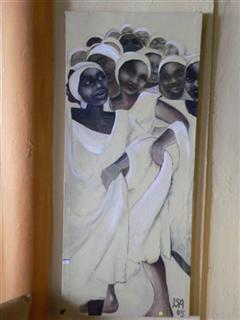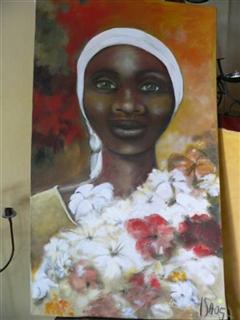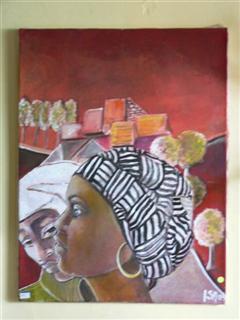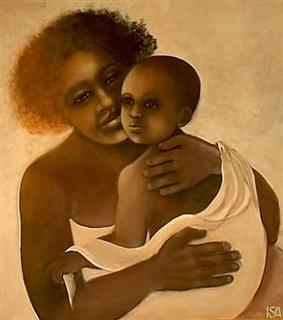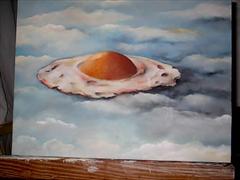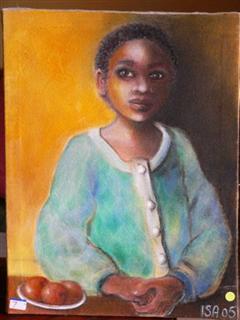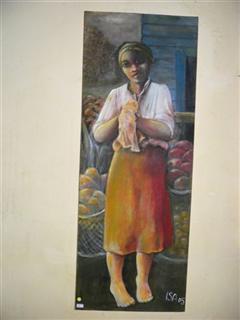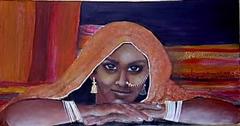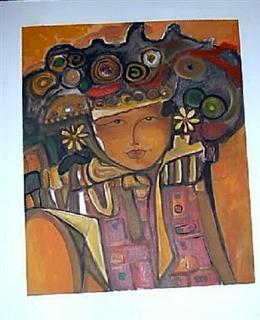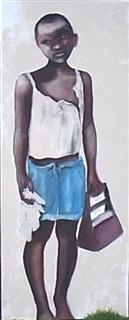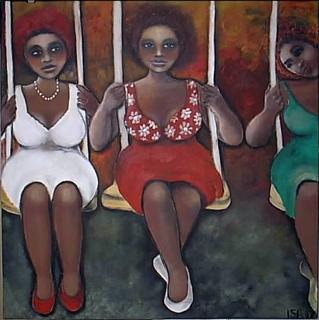 Contact Isabelle to order one of her unique artwork pieces or send her your comments with the form below......
Return from:
Artist Isabelle Bonvin to Local Artwork
Our Dominican Republic homepage