Caribbean Romantic Vacations & Destination Weddings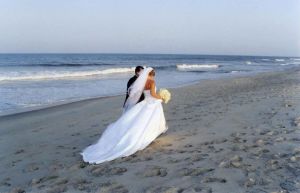 Do something extravagant with your romantic vacations + destination wedding... have your ceremony next to a waterfall or a beach wedding on powder soft sand with warm tropical sunsets. The Caribbean offers many marriage ceremony opportunities for when a honeymoon in paradise just isn't enough.
Caribbean destination weddings are a stress free, cheaper alternative to the classical wedding. Many of the chain resorts offer free basic weddings to couples who commit to a minimum-night stay or bring a certain number of guests.
Romantic spots for destination weddings in the Caribbean…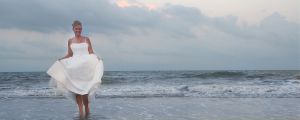 The Dominican Republic , with its rich colonial past, vast extensions of white sand beaches, sparkling waters, magnificent resorts, striking mountain ranges, stunning rivers, saltwater lakes, waterfalls and exotic wildlife, is a great place for a wedding.
Bermuda destination weddings are very romantic with legendary pink sands, romantic secluded beaches, clear blue waters and are just 600 miles off the coast of North Carolina.
In the Bahamas, the Weddings and Honeymoon Unit of the Ministry of Tourism offers services to assist you in organizing your own ceremony or, by acting as a facilitator between you and on-island wedding consultants, to help you to plan any type of wedding.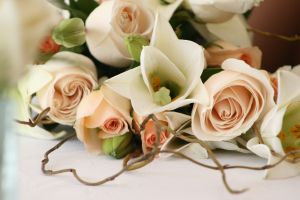 Jamaica offers romantic sunsets, tropical surroundings and a serene atmosphere. Whether you are planning a honeymoon or looking to combine it with a destination wedding there are plenty of romantic resorts and hotels offering special packages for newlyweds or couples on a romantic getaway.
Costa Rica is a top tropical and exotic destination for weddings. Beach ceremonies on the beach or overlooking the blue waters of the Caribbean provide amazing wedding opportunities and make Costa Rica a top wedding destination.
Imagine your dream vacation as the setting of your wedding ceremony... Here is Romantic Vacations & Destination's guide to the best destination weddings in the Caribbean....all about unique wedding locations, wedding packages, license requirements and best honeymoon spots and resorts.
Brought to you (with love) by Amanda & Daniel - newly wed authors of Romantic Vacations & Destinations.....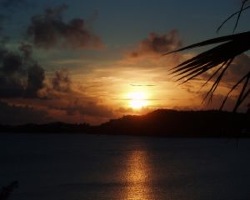 Return from
Romantic Vacations to World's Best-Travel Stories
Our Dominican Republic - homepage