Dominican Republic's Romantic Caribbean Vacation Beaches
Celebrate Your Love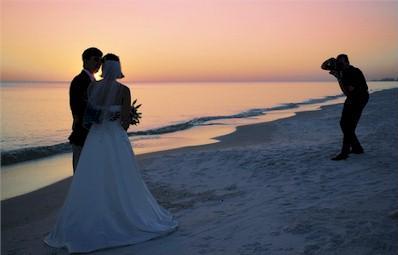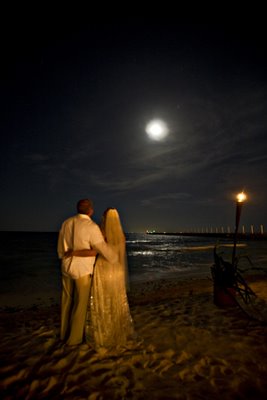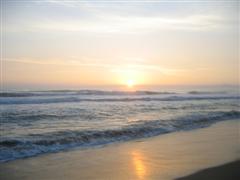 The romantic Caribbean beaches of the Dominican Republic, welcome lovers with the magic of their romantic backdrop.
Celebrate young love or old (or any stage in between) wrapped in the moonlit aura of our Vecinos beachside resort. Its' tranquil setting is ideally located at the edge of bustling Cabarete, on the north shore of the Dominican Republic.
Wile away the hours, tucked away in your romantic condo love-nest, or indulge in leisurely walks or horseback riding on golden sand beaches along the shore.
Such a wide array of activities beckon you in town,
or around the areas near-by, it's a delightful quandary, where to start.
With only 4 condos for rent, it's your very own private hideaway, nestled in a beautiful garden. This peaceful setting fills your senses with the sights, sounds + fragrances of the lush tropics.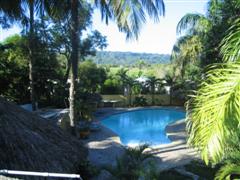 Float together in the turquoise blue pool waters anytime you like, with your favorite tropical beverage in hand. Or surf the net with high-speed wi-fi, at the thatched roof poolside bar, or anywhere on site. BBQ some delicious chicken on the poolside charcoal grill, and enjoy a romantic dinner for two.
Vecinos' Beach, right across the street, and mere steps from your front door, awaits. Hunt for shells + driftwood, or amber souvenirs. Soak up the sun with a picnic on the beach, then cool of with an ocean plunge.
Feast on fresh pineapples, or bananas growing at your back door. Pick mangos from your condo balcony. Then eat them, standing in the surf, with juice dripping off your elbows! mmmm
Watch the indescribable beauty (the kind that puts a lump in your throat) of our sunsets on your back balcony, with the love of your life at your side, and this recipe:
Squeeze lime over ice in highball glass.
Hold it up to the light, and fill with rum to horizon. Add cola to cover the sky......sit back, sip away, and watch the sunset show unfold....ahhh, priceless!
Dining in the Dominican Republic is a favorite pastime. Dinner on the beach in Cabarete is always memorable. A myriad of tantalizing scents float on the night air, tickling your nose and tempting your palate. From casual beach fare to fine European-style cuisine, agreeing on the same choice may test your compatibility, or who loves whom more!
After dinner, dance the night away under the starlit skies at any of the hopping bars along the beach. Or the Ocean Sands Casino's disco - fun! When you've danced enough, return home to your peaceful oasis. Relax + replenish your energy reserves to do it all again the next day.
Activities for everyone - from world class water sports to building sandcastles
Cabarete offers not only conditions that attract world class kite-boarding and water sports enthusiasts, but something for everyone.
From.......(all quite close by)
- world-class golf - the Playa Grande golf course is the Dominican Republic's "Pebble Beach"
- swimming with the dolphins,
- waterfall canyoning,
- mountain climbing and biking,
- horseback riding,
- jungle + safari tours,
- or whale watching
to......building sandcastles on the beach and suntanning poolside or right across the street, at the beautiful beach.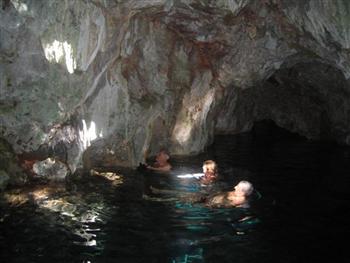 Ancient Cabarete Caves abound in the area, set in the coral mountains, that were underwater reefs before this island emerged from the sea. Explore their centuries-old depths. It feels like going back in time. Deep into some intimate cavern of Mother Earth. Swim in their crystal clear azure waters, fed by underground streams.
Ping a hanging stalactite to hear it's "song". Like a wind chime, the rich tone, so deep and true, reverberates in your chest and touches your very core. It's a sensory treat so intense, you'll always remember it, sending shivers down your spine. The experience is reminiscent of an ancient song, as old as time itself.
The gorgeous and romantic Caribbean beaches of the Dominican Republic pose a vacations most wonderful dilemma - what to do first ???
So much to do.....so little time.

Return to:
Our Dominican Republic - homepage
Destination Wedding