Affordable Options Customize Your Wedding Celebration!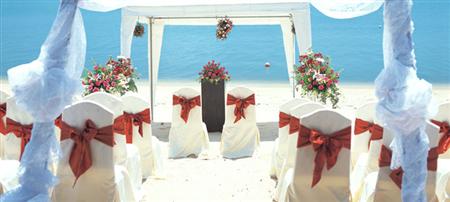 Customize your wedding celebration with affordable options, as unique + wonderful as the two of you. Your wedding day is a lifetime memory, so make it as great as the fact that you found each other!
We have accommodations for up to 24 guests on site. If your group is larger than that, additional guests can be booked at excellent accommodations close by. Some wedding couples also choose this option for their honeymoon stay, if they prefer a second location after the wedding.
Vecinos helps you with your entire wedding trip - from your arrival at the airport, to dinners out or in, tours for your guests, rehearsals and rehearsal dinner, wedding day + all its' details, "day-after brunch" for your guests....according to whatever you wish to include or not.
It's your choice, you choose how much you want to pay by picking which options you prefer. Our fees are only 25% of the cost of those affordable options (which is less than the hospitality taxes the tourist industry here charges, ie. 16% government + 10% service tax = 26% total taxes!) Our exempt status gives you that substantial saving!
You have the answers ....our job is to ask the right questions to ensure your celebration is the best it can be.
Here is a sampling of some affordable options available, tailor-made to your requests. Our wedding coordinator on site is happy offer suggestions and to assist you with all your decisions.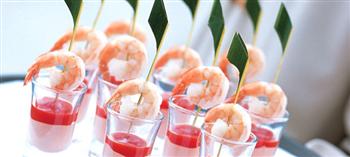 multiple locations available for your wedding ceremony including the beach, poolside in the tropical garden or inside the elegant open-air reception hall
decorations in reception hall in bride's colors
welcome fruit platter in room for bride and groom upon arrival
simultaneous translation of ceremony
marriage certificate delivered by UPS
one floral centerpiece for ceremonial table
wedding music selection during ceremony (CD)
deluxe chairs for bride and groom
chairs elegantly covered for all guests attending
bouquet for bride and boutonniere for groom (tropical flowers)
wedding cake decorated with bride's colors
one glass of sparkling wine for each member of the wedding party + guests
early check-in and late check-out for bride + groom plus room upgrade (if available)
Other services often chosen: photographer, live music, specific menu selections, cocktails + hors d'ouvres served prior or post ceremony, etc.
*fee charged by the legal official (ie judge or priest) can be paid directly to them if preferred
So Affordable, You Can Splurge on These Extras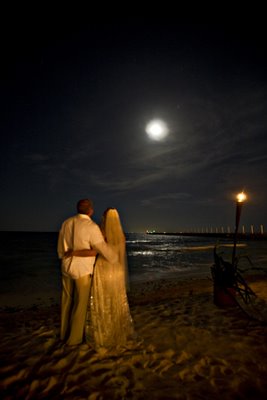 Some extra affordable options to tempt your indulgence:
- Additional decorations in reception hall ie. floral arrangements, any special requests, etc.
- Additional attendant's buttonholes + corsages
- Horse + carriage ride
- His + hers massages poolside or in your room, on the morning of the wedding, or anytime you like!
- Bridal beauty assistance - (also available for any guest) hairdresser, manicure, pedicure, facial, body scrub, etc
- Champagne breakfast in bed - any morning you like - for bridal couple or guests - only $15/person
- Regular breakfast served in your room - $7/person
- Romantic dinner for two, served in bride + groom's room, or alternate location, as preferred
Group Room Rates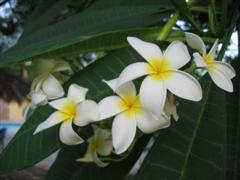 Your wedding party guests qualify for the group rate discounts.
The convenient all-inclusive option is only $99.00/person per day.
Each accommodation has a fully equipped kitchen, so the self-catering option is also available, for those who prefer that flexibility, for only $49/person per day.
For a change of scene, a handy beachfront restaurant across the street from us, offers good food for reasonable prices. Happy hour from 4-6 or 9-11 tempts you with happy hour specials on generous servings of tapas and drink specials.
Use the form below to let us know which affordable options you prefer, to distinguish your special celebration with your own unique "signature".
Return from:
Affordable Options to Our Dominican Republic - homepage
Destination Wedding